Front Page
Like the birds, we are always careful to build a stong nest and we are looking for the best materials to build our nest with.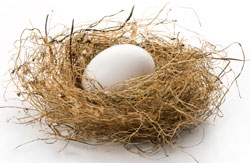 That's why we appreciate donations year around. You don't have to wait for a special holiday, we will always carefully nurture and protect your investment in FENCE so it will continue to grow and serve its mission now and into the future. Thank You!
FENCE offers 384 acres of hardwood forest, meadow, and wetland for hikers, birdwatchers, gardeners, astronomers. Our entire property is protected by a conservation easement, so it will always be available for future generations. During the school year, some eight thousand elementary and junior high school students join our Project FENCE natural history curriculum.
FENCE is proud to offer TROT, a therapeutic riding program teaching horsemanship skills to adults and children with physical, developmental and cognitive challenges in a safe, friendly and supportive environment.
The FENCE Equestrian Center has gained a reputation as one of the finest facilities of its kind in the Southeast. With permanent stabling for over 300 horses in eleven barns, all-weather footing in three lighted showrings (including a covered arena), on-site parking and spectator seating, the Equestrian Center hosts events in all disciplines year-round.